When you think of authentic New England cuisine, what comes to mind? For us at Grey Havens Inn, Maine seafood chowder is always at the top of our list. We are often asked about our chowder and we are pleased to share our chef, Esau Crosby's special recipe so that you can make savory seafood chowder in your own kitchen!
At BLUE, harborfront views, warm hospitality, and authentic North Atlantic cuisine combine to evoke the elegance and charm of historic, old Maine. New England seafood chowder, local mussels, fresh-caught fish, garden salads, and artisan desserts are just a few of our most requested dishes. Our award-winning chef, Esau Crosby, creates each menu seasonally to take advantage of the freshest, local ingredients. 
Chef Crosby's Famous Gourmet Seafood Chowder Recipe
Chef Esau Crosby has lived in many places, and his cooking style reflects his confidence in using ingredients and recipes from various regions and cultures. Growing up in a military household allowed him to travel near and far, and his traveling experiences color every meal at Blue Restaurant. While our restaurant is closed during the winter, you can enjoy this classic recipe all year round.
Ingredients
½ lb applewood smoked bacon, cut into small pieces.

1 medium onion, diced.

5 stalks celery, diced.

½ stick butter.

2 pounds of diced potatoes, any type you prefer. (For reference, three medium russet potatoes is typically one pound).

1 ½ quarts of half-and-half or heavy cream or milk.

1 cup of milk.

1 ½ lbs of fish or seafood of your choice. (

Note

:  No salmon, bluefish, or any other oily fish)

½ to ¾ cup rice flour.
Preparation
In a large soup pot, cook the bacon to your desired doneness.  

Add the diced onions, celery, and butter to the pot. Saute until onions are translucent.

Add diced potatoes and heavy cream to the pot. Cook until the potatoes are al dente.

Add the seafood of your choice to the pot.

In a separate bowl, mix the rice flour and milk well. 

Stir in rice flour and milk mixture to the soup pot. Stir constantly for 2 minutes.

Serve and enjoy!
For more culinary inspiration by Chef Esau Crosby, watch Portland Maine's WMTW ABC-TV Channel 8's "Morning Menu" for his apple and beet fall salad recipe.
Stay & Dine at Grey Havens Inn in the Heart of Midcoast Maine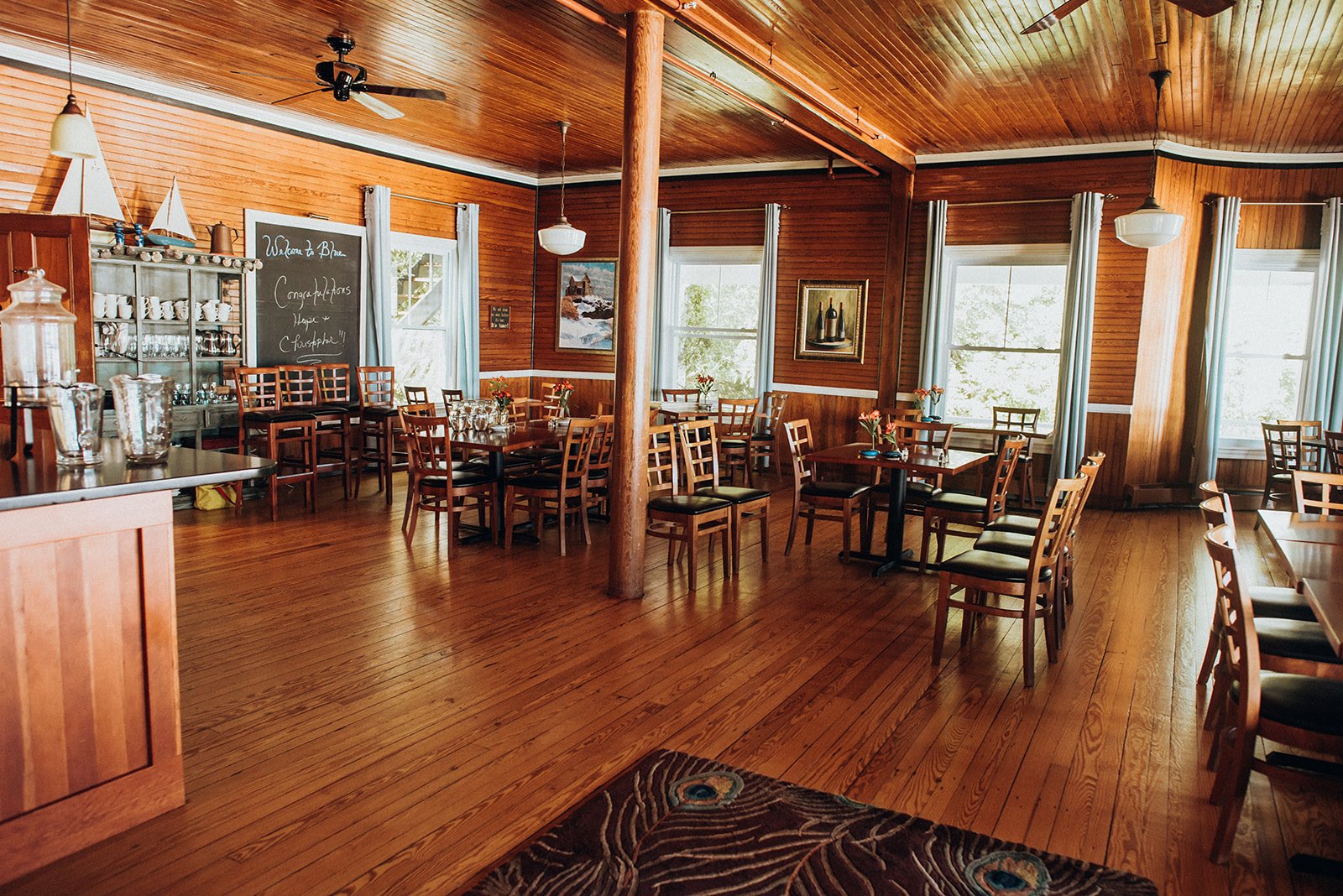 If you're craving a relaxing New England culinary getaway, our oceanfront bed and breakfast makes perfect sense. Whether you're planning a date night or an overnight stay, we'd love for you to dine with us at our signature restaurant, Blue. You can always look forward to seasonally inspired dishes, the freshest catches, and the best seafood chowder in Maine.
Our inn and restaurant is open from May through October, so visit soon!