Meet The Innkeepers
---
Hello from the innkeepers of the Grey Havens Inn, Ali and Carlos Barrionuevo!
Ali and Carlos are Georgetown residents who love our little island community and, after careers in public media strategy and big data software product management respectively –  and through our ownership of the Robinhood Free Meetinghouse, a music, wedding, and event venue on the island – we knew we wanted to build a business focused on delivering a true Maine experience to vacationers. When the previous owners, the fabulous Eve & Dick Roesler, decided to retire we knew that this was the opportunity we'd been waiting for and we partnered with our silent partners, Chris and Larry (our friends of more than 30 years), to purchase the inn and continue to share this one-of-a-kind, magical place with visitors from around the world. 
We love what we do and we, along with our wonderful staff, are dedicated to ensuring that you have a delightful and memorable experience at the inn.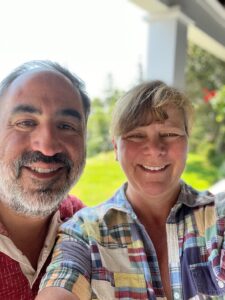 Carlos & Ali Barrionuevo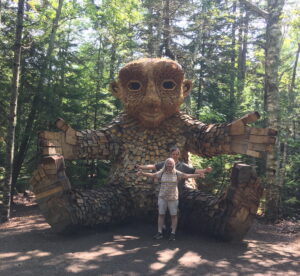 Our silent partners!
---