BLUE Restaurant at Grey Havens Inn
Savor Chef Esau Crosby's Celebrated New England Cuisine in an Unsurpassed Setting
Nestled along the the natural harbor front of MidCoast Maine, BLUE restaurant evokes the elegance and charm of historic, old Maine. Using only the finest, local ingredients, including fresh-caught fish and Maine lobster, Chef Esau Crosby will delight and surprise you with his clever take on North Atlantic cuisine.
2023 Restaurant Hours
May   Thursday – Sunday  ~  5:00 – 8:00
June - October  Wednesday – Sunday  ~  5:00 – 8:00
Reservations are required.
Our online reservation book will be open April 2023. If you'd like to make a reservation earlier than this, please email us or call 207 371 2616 and we'll get you booked.
Note that BLUE is closed for private events on 5/27, 6/3, 6/24, 7/8, 7/15, 7/21 & 7/22, 7/29, 8/5, 8/12, 8/19, 8/25, 9/2, 9/23, 9/30, 10/7, 10/11 & 10/12.
We look forward to seeing you!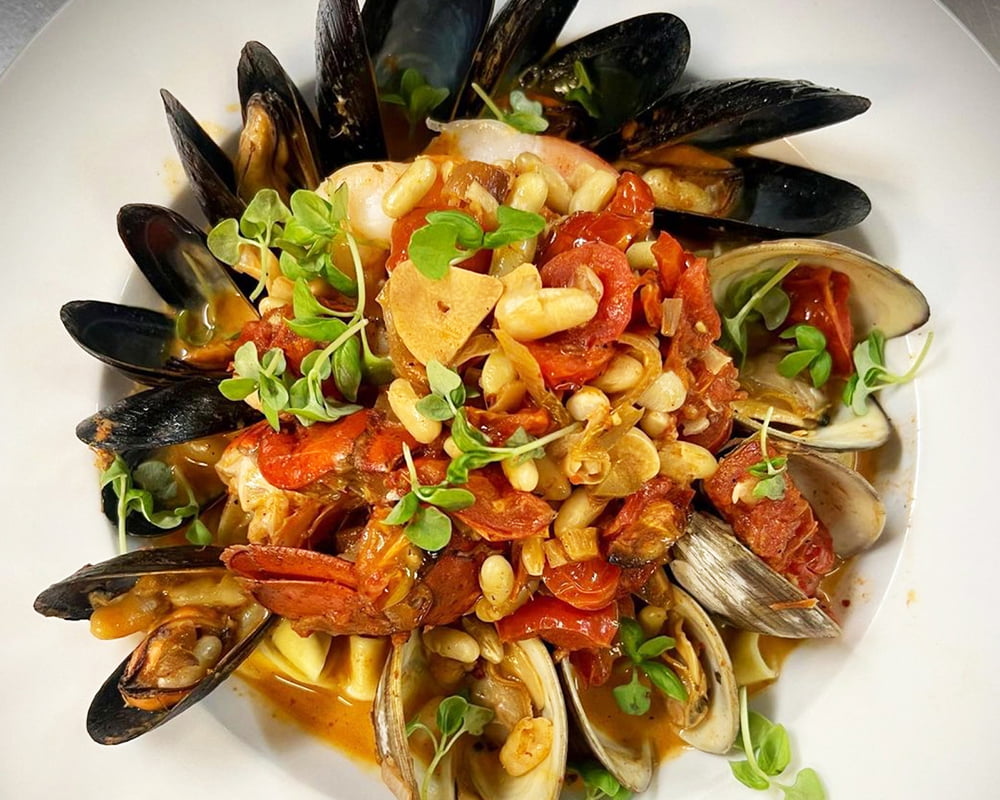 What's in Season
At BLUE restaurant, our menus are created seasonally to take advantage of the freshest, local ingredients. Classic seafood chowder, local mussels, fresh fish, salads and artisan desserts are just a few of our most requested dishes. Come join us for a fine dining experience as you sip on award-winning wines from across the country. You will soon understand why BLUE is known by locals and visitors alike as the number 1 restaurant in Georgetown, Maine.
Reviews
"Dining Rivaled Only by the View - When making reservations for BLUE, plan on arriving early for a view you won't forget. From the magnificent, covered porch of the 1904 shingle-style, Gray Havens Inn, you'll find stunning vistas of the oceans, tree-cover islands, and distant lighthouses. It's a timeless setting that is everything you imagine Maine should be. Enjoy a coastal cocktail from the Bar at BLUE and then treat yourself to the menu and dishes that rival the ocean outside. Chef Esau Crosby works closely with local fishermen, farmers, and gardeners to find seasonally-inspired foods that are both familiar and innovative." - Maine's Midcoast & Islands, October 2022
"It's a classic Maine destination, with food that goes far beyond the ordinary." -Karen Watterson, Maine Magazine
"Wonderful staff. Excellent cocktails and the best Lamb dinner I have ever eaten. The atmosphere in the dinning room is elegant yet casual."  -Shirley D., Everett, WA
"Fresh and local ingredients make the menu special, seasonal, and superb...The icing on the proverbial cake is to enjoy some extra time prior to dinner reservation with a cocktail on the expansive and charming porch with one of the best coastal views in the state"  -Sarah M, Middletown, CT
"The waitstaff was cheerful and friendly. The grounds are lovely - what a great place in Georgetown, Maine!"  -Barb C., St Augustine, FL
View more reviews for BLUE at Grey Havens on TripAdvisor.
---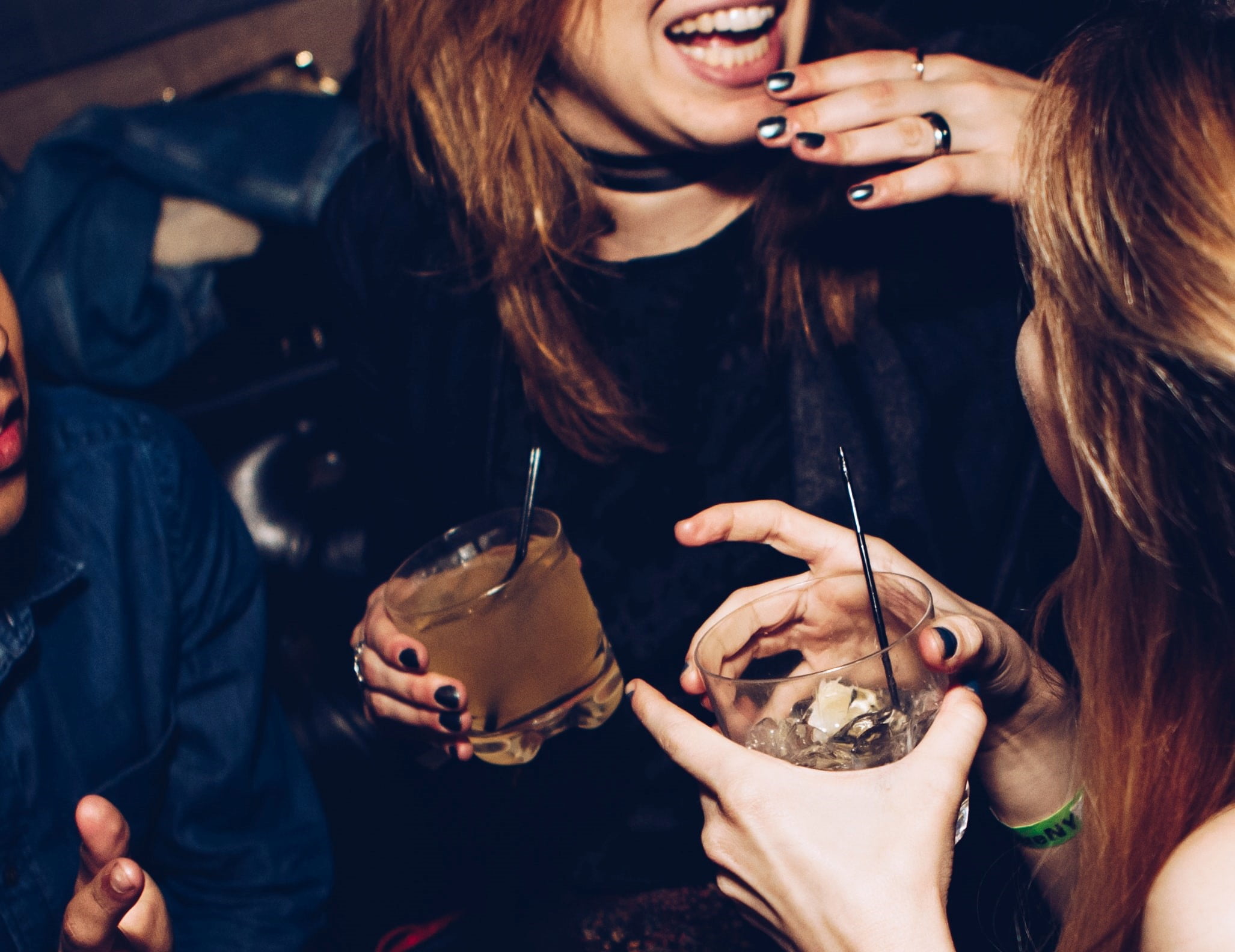 Before Dinner
Uncork and Unwind.
The Bar at BLUE has a relaxing atmosphere and is equipped with an extensive wine list and sophisticated cocktail menu. Enjoy a drink with a view without the stress of having to find your way back to our Georgetown, Maine inn – simply walk up the stairs to your room.
Learn More About the Bar at BLUE
---
To reserve your table, please call us at: (207) 371-2616 or Toll-Free at: (855) 473-9428. We look forward to hosting you!
---
*Consumption of food that is served raw or undercooked may increase the risk of food borne illness.
**Prices and availability are subject to change. Please contact us if you have any questions.